OUR STORY
THE BIRTH OF INCALIVING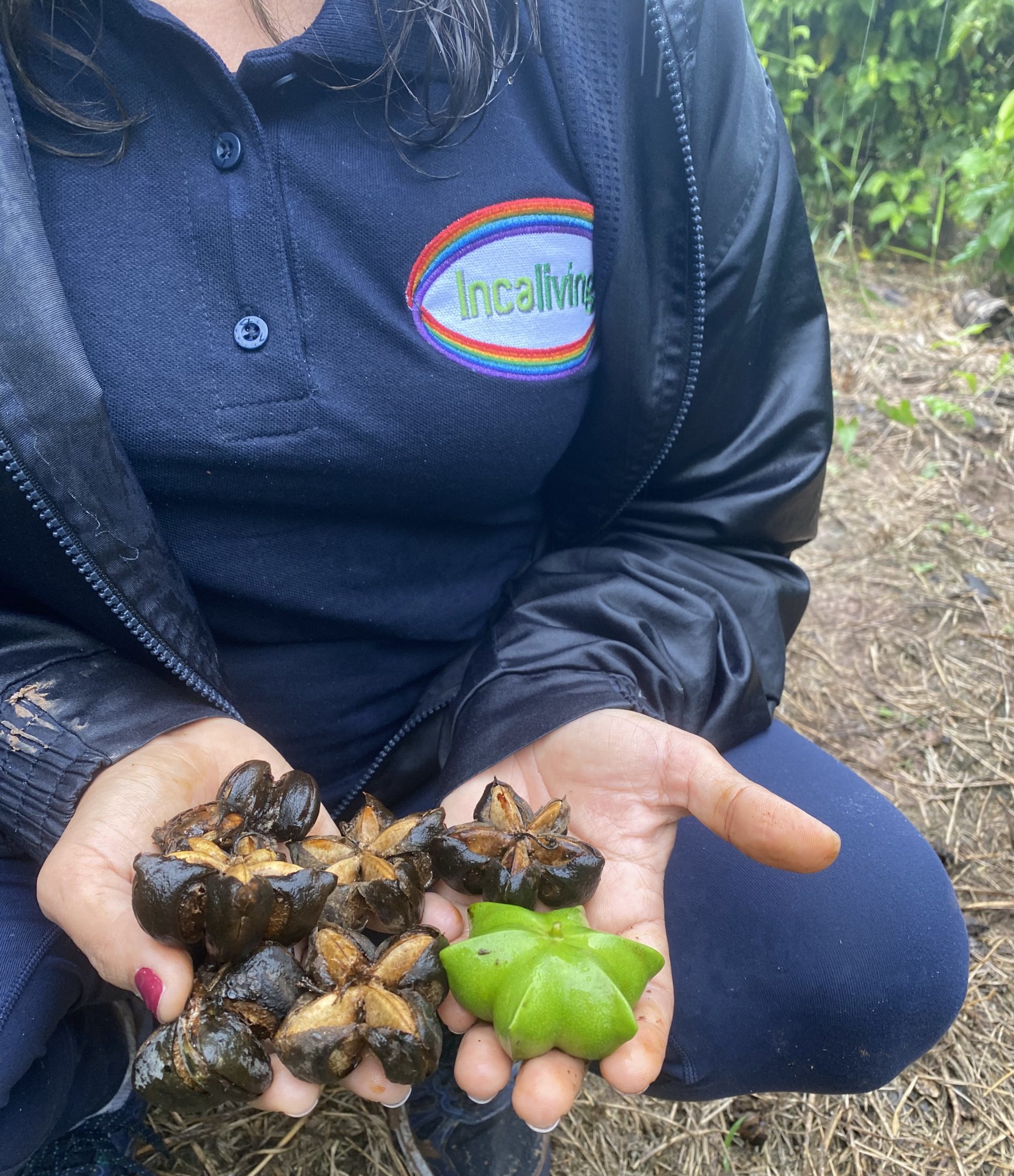 In 2012, after finishing university and returning from Europe, the idea for Incaliving began to take shape. While I had an opportunity to work abroad in Belgium, I was driven by a different dream of owning my own business and helping others.
As I watched commercials about certain drugs that claim to "help" with many diseases, I noticed that they also come with awful side effects. I started to think that there must be a natural solution.
An important conversation with my mother revealed that she had been taking Maca and Sacha Inchi with remarkable health improvements in her energy level, skin, and gut health. She also told me that after praying, God told her that we needed to start a company offering natural Peruvian alternatives for better health.
After extensive research, I traveled back to Peru, connected with the best superfood producers, and sent our first shipment to the US.
And just like that, Incaliving was born

MY PERSONAL SUPERFOOD JOURNEY
DISCOVERING MACA

Maca was the very first superfood I welcomed into my life. I'd never been one for supplements, but when I ventured into the world of selling superfoods, I knew I needed to put them to the test.
In 2012, I decided to begin with Maca, particularly the Triple Maca capsules. Within just two weeks, I experienced a remarkable transformation. I noticed a big difference in my energy levels, mood, and skin. It was a turning point for me, and I wholeheartedly believed in the product's potential to make a positive difference in people's lives.
Throughout significant life changes, such as marriage and two pregnancies, my journey with superfoods remained constant. I continued to incorporate the Triple Maca capsules and explored the potential benefits of Sacha Inchi oil. These natural companions have been instrumental in sustaining my health during these transformative phases.
OUR MISSION & VISION

Our mission is simple: to provide the finest organic Inca superfoods from Peru to our customers that promote a healthy lifestyle. We take great pride in our company, our commitment to customer service and in the superfoods we sell.
Our 5 core values:
Purity

: Never fillers or preservatives just pure superfoods!

Potency

: Grown at ideal altitudes and places backed by science.

Quality

: Never cutting corners, 100% traceability, air transport to consumers.

Sustainability

: Only organic farming practices and Zero waste.

Affordability

: All superfoods last an average of one month supply.
REVIEWS
WHAT PEOPLE ARE SAYING

Great quality. I love that this company employs women in Peru directly and uses sustainable farming practices. She also sent me some free samples of the cocao powder and curcumin 🙂 Thanks Daniela!
Wow what an amazing maca! I can really taste the quality and freshness. Daniela is extremely knowledgeable with the traditional Peruvian ways of herbal preparation, and was very helpful with any questions I had. Item shipped out fast, and everything else was perfect! Will definitely be buying this delicious maca again.
this stuff is potent , excellent taste and superior quality, it definitely raises your Jing . will return
I am astounded with the quality, the black maca powder even tastes wonderful. You've won a customer for life, I've tried other brands and they don't compare. Thank you so much!!!
STEPHANIE M.
ETSY CUSTOMER
Wow was this a wonderful purchase!! Instant shipping with free samples, awesome info on where it's sourced, and the benefits, recipes, and everything!!! Soo soo glad to have purchased from this company!
MEG MINNICK
ETSY CUSTOMER